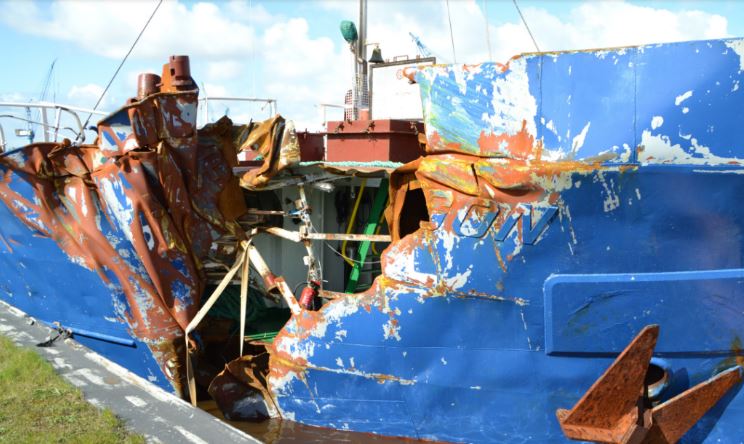 Cargo ship strikes turbine at Ørsted's offshore wind farm, Germany.
According to the German water police, a damaged cargo ship arrived from Szczecin, Poland to Emden on April 25, 2023. The Antigua-flagged vessel (identified as Petra L. built in 1984) was loaded with 1,500 tons of grain destined for Antwerp, Belgium sustained massive damage on its starboard side, resulting in a 5 by 3 meter hole in the hull and reported water ingress.
Danish Ørsted, the operator of Gode Wind in the North Sea, has confirmed the incident. "On 24 April, a cargo ship collided with a wind turbine at Orsted's Gode Wind 1 offshore wind farm. No persons were injured in the incident."
This is said to be the first incident of the kind involving a cargo ship and a wind farm. However, it serves as a reminder of the potential risks involved in shipping and the importance of maintaining strict safety protocols to prevent accidents.