PROACTIVE AUTOMATED PROTECTION
24/7 automated alerting solution to prevent vessel anchors damaging submarine cables and pipes
Anytime, Anywhere
Damage to cable assets by ship anchors is a constant risk in the marine environment. Without an effective risk mitigation solution in place it's not a question of if, but rather of when, an incident will occur.
Anytime, Anywhere
The loss and damage of cable assets due to incidents is a constant risk in the marine environment. Without an effective risk mitigation solution in place it's not a question of if, but rather of when, an anchor strike will occur.
Preventable Anchor Damage
Proliferation of large vessels
The growing numbers and physical size of fishing and shipping vessels has increased the threat of anchor damage.
Maritime shipping vessels
Gross Tons of shipping vessels
Container vessels deploy anchors weighing 30,000 lbs (13,000 kg)
An 11,000 lb (5,000 kg) anchor can cut up to 16 feet (5 m) into the sea bed as it drags
Since 2006, AIS has shown 48% of cable incidents around the UK are caused by anchors (ICPC)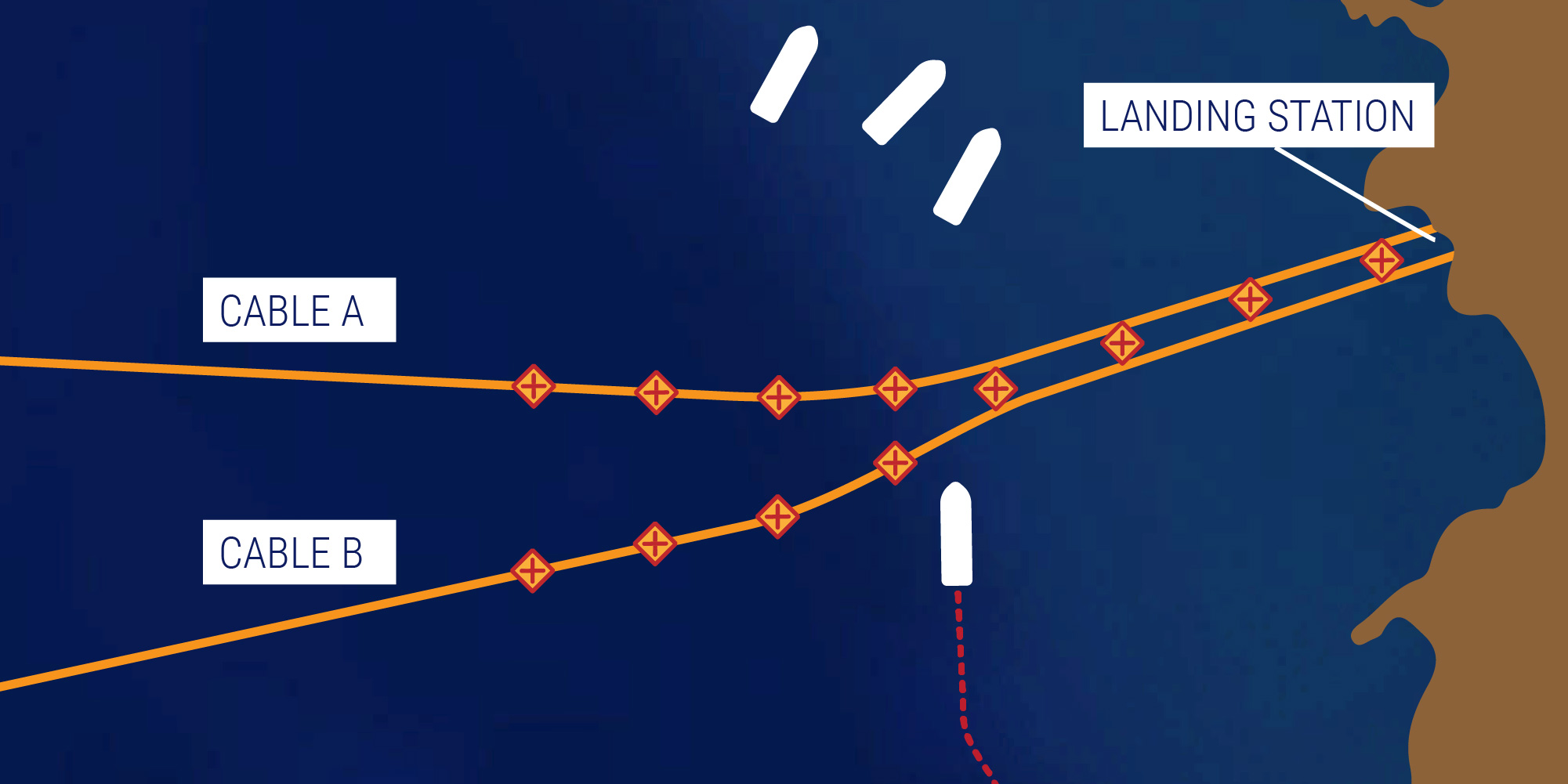 Submarine Power Transmission Cables
In moderate and high traffic areas, even buried power transmission cables get damaged by anchor strikes – as New York Power discovered… twice.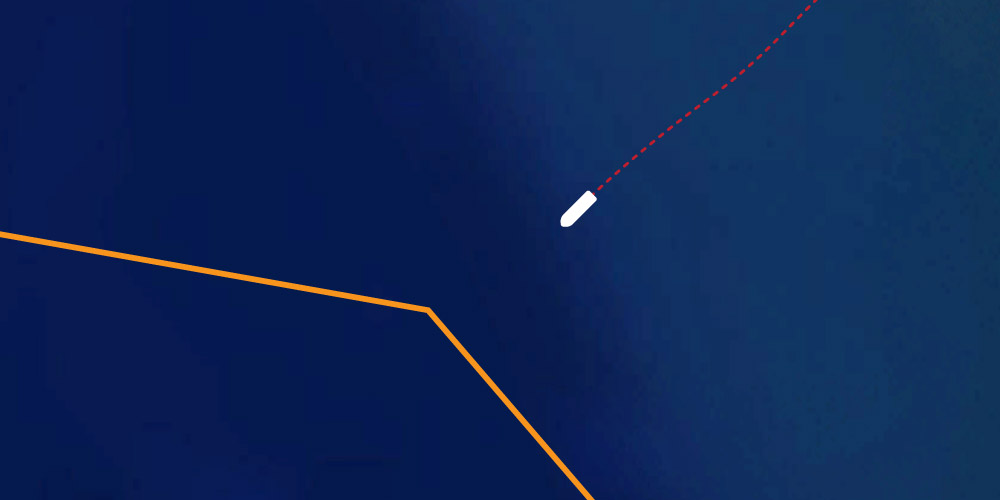 Submarine Power Interconnector Cables
Despite being located in deeper marine area's damage to power interconnectors is too common. Enemalta discovered that depths of 150m don't prevent anchor strikes.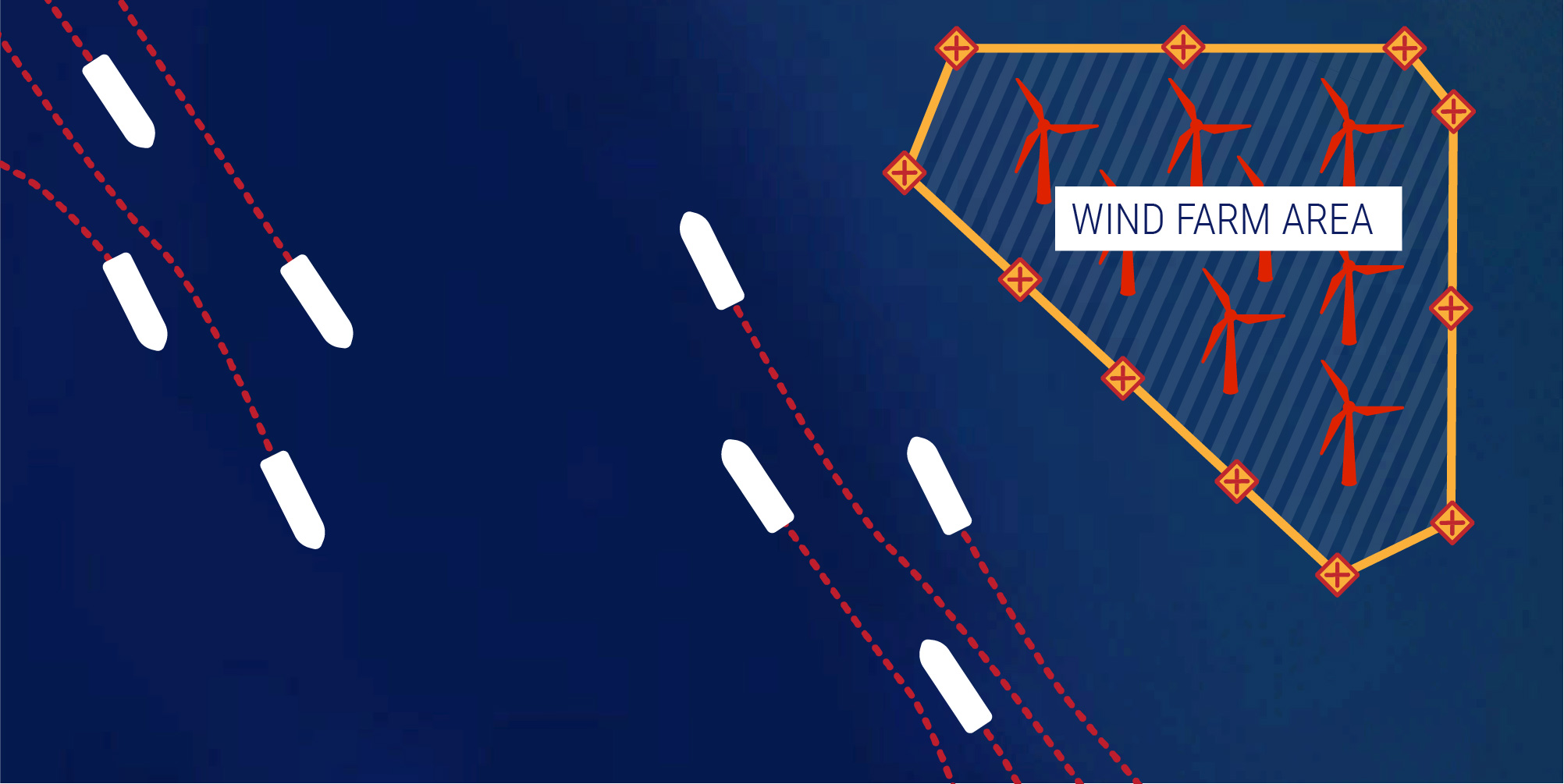 Offshore Windfarms
As well as a risk of vessel collisions, windfarms are exposed to anchor strike risks from vessels who pass between the farm and the shorestation.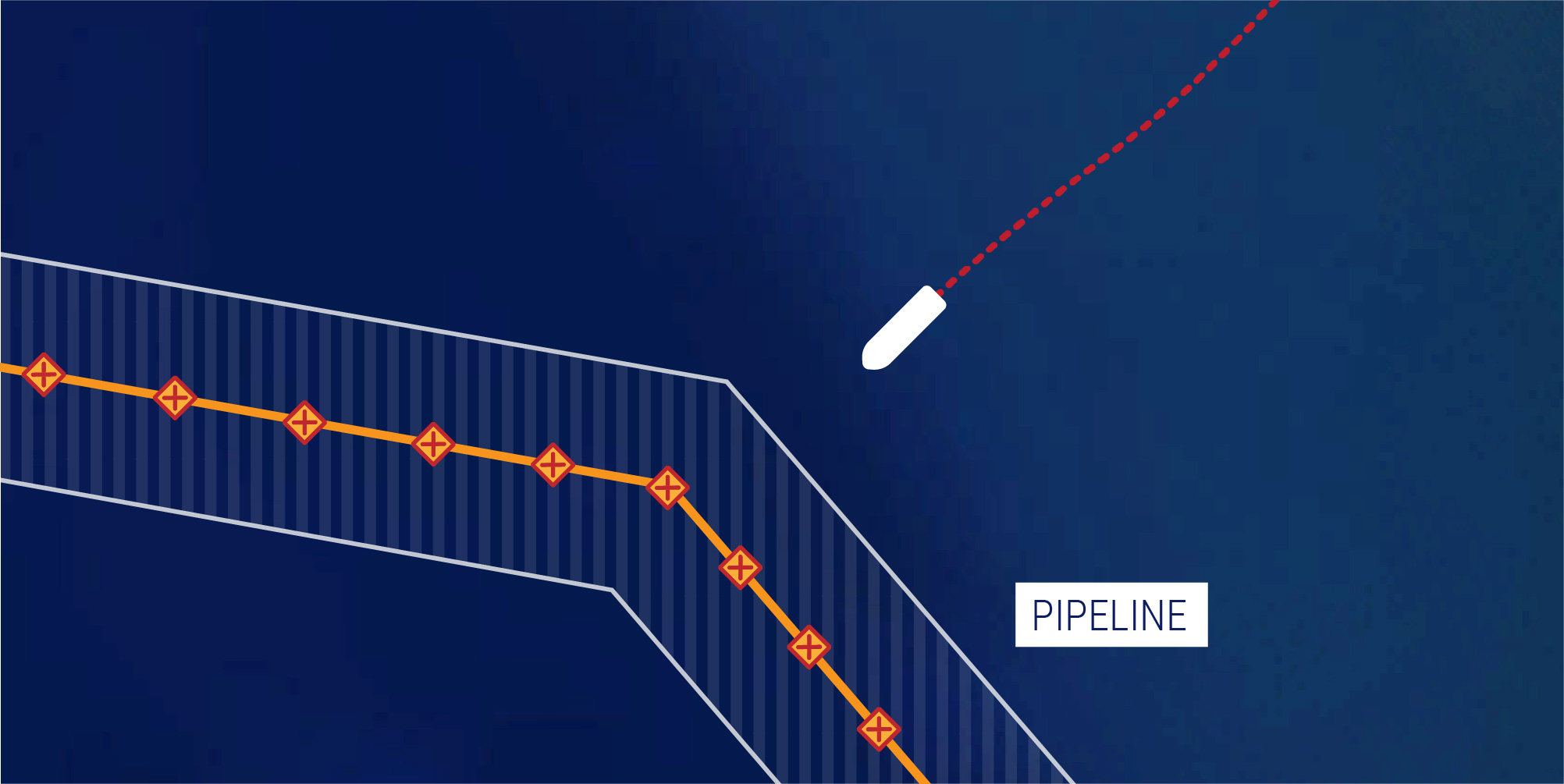 Subsea Pipelines
Despite the obvious protection of a metal enclosure, the sheer size and weight of large anchors easily rupture and drag oil and gas pipelines.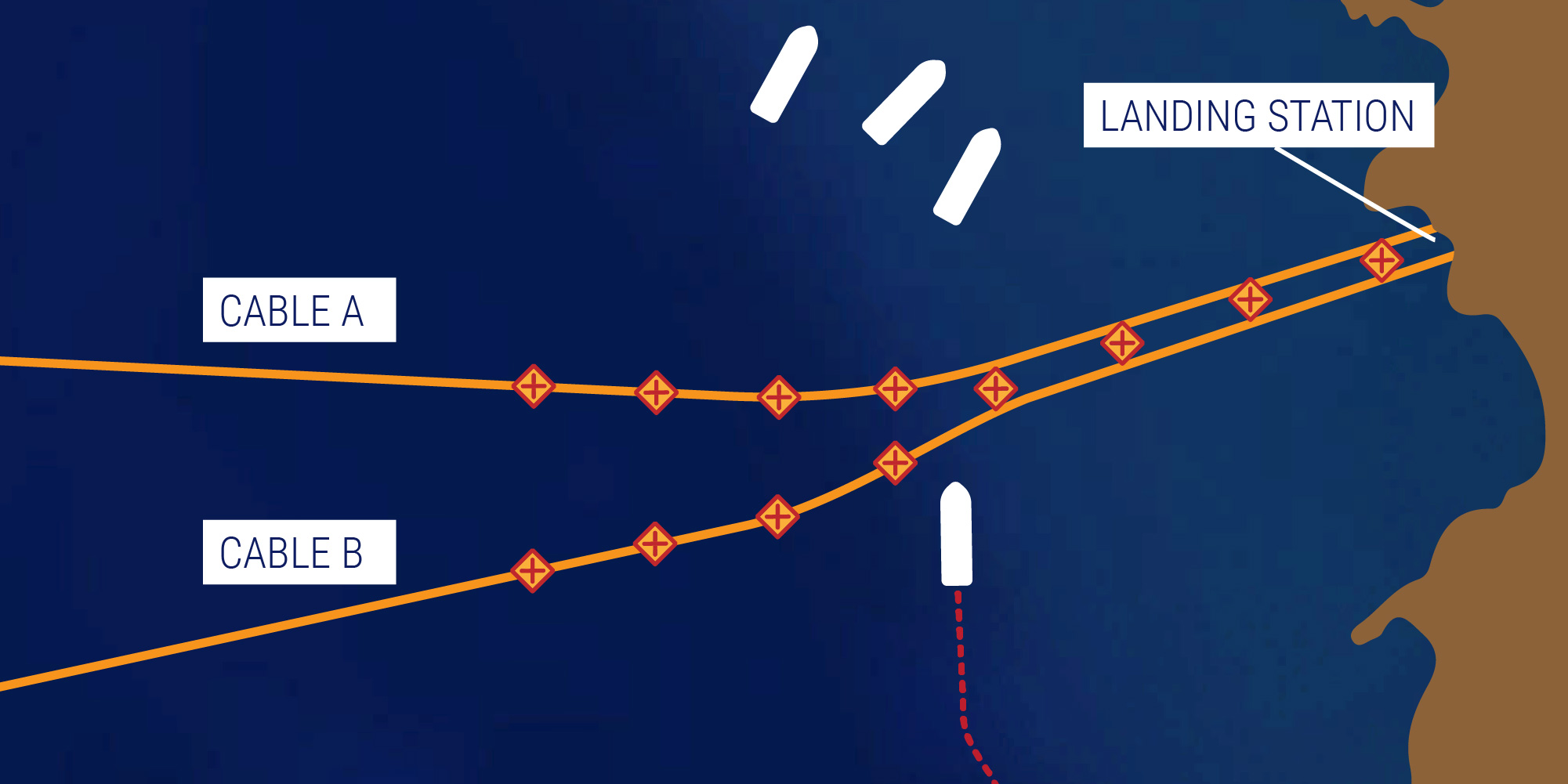 Submarine Telecommunications
Proliferation of fibre optics networks has provided even more targets for wayward anchors. Depth is no protection, as recent incidents have shown.
Physical protection is not enough
It's expensive, doesn't always work and is often not feasible.
Physical protection should be utilised where possible. Armored enclosures, burying cables and pipes and encasing them in concrete or rocks will reduce the liklihood of damage from anchor strikes.
However, these measures are often not feasible. The expense, regulatory barriers and often logistical impossibilities result in large lengths of submarine assets going completely unprotected.
They aren't always effective. Despite being buried 12 feet under the seabed, Anchor Strikes cost the New York Power Authority tens of millions in repair costs.
An independent report commissioned by Enbridge advised that Guardian:protect would reduce the likelihood of an anchor strike by 88.4%.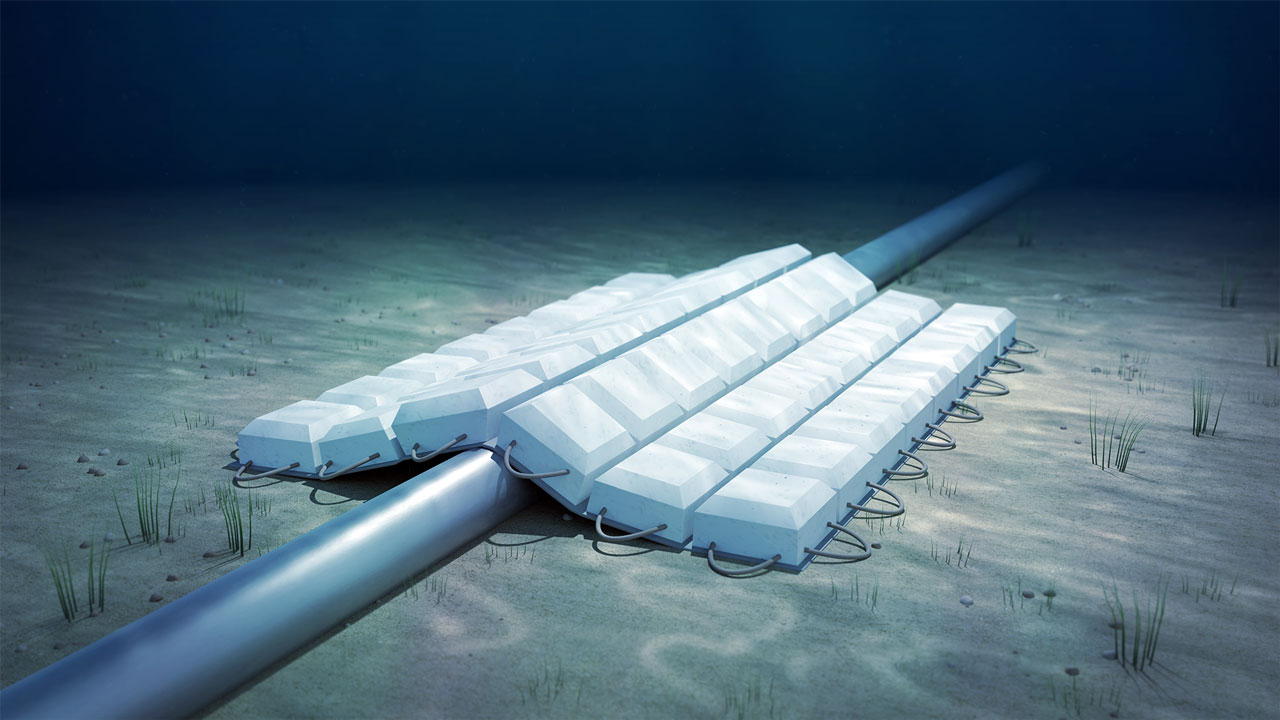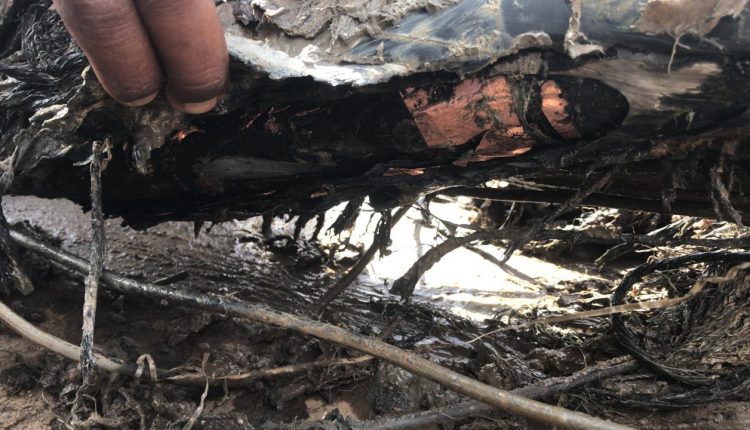 Anchor damage pierced  the armor and insulation layers of Guyana Power and Light's power cable 
Why DO Anchor Strikes Still Happen?
1. Cables and pipes are difficult to physically protect. Large anchors can penetrate armor, damage cables buried under the sea floor and impact cables in deep water. Large vessels drag cables and pipes – so don't even need to drop anchor directly onto them to cause damage.
2. Human error by the vessel crew is the fundamental problem. A decision is made to drop anchor in a location that should not be anchored. A decision is made to not check anchor stowage over a cabled area. Mitigating human error has a significant impact
Mitigating human error is the key to protection.
"Obviously something went amiss"
– DAVID PATTERSON, Guyana Minister of Public Infrastructure
Despite armor and insulation, Guyana Power and Light's submarine cable was damaged by an anchor strike from a barge.  2 months later, the cable was struck again.
"Yates misread the navigation chart"
– HONORABLE PAUL A. CROTTY, United States District Judge
The captain of the barge causing tens of millions in damages to NYPA's submarine cable under Long Island Sound misread the dotted lines in the navigational charts as indicating where the cables were, instead of the space in between them.

Protect your investment with Guardian
Find out more about Guardian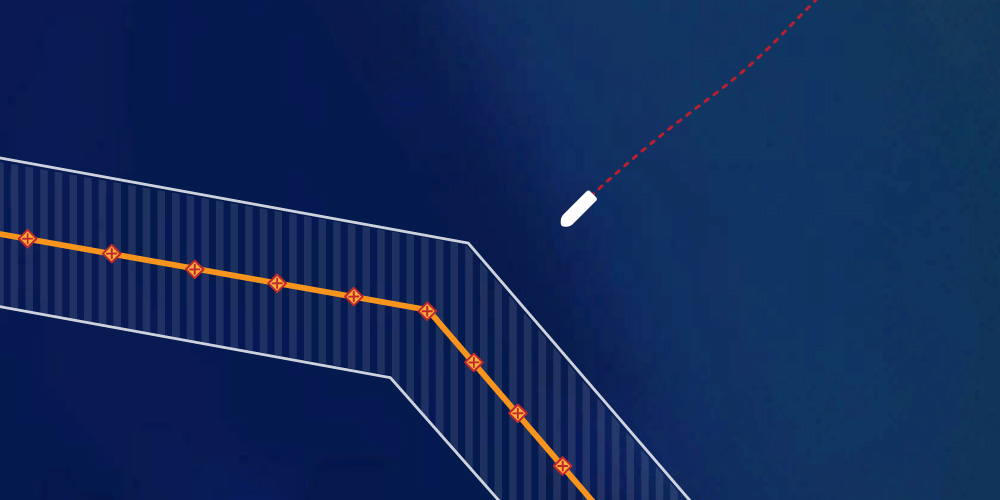 We create electronic protection zones and virtual bouys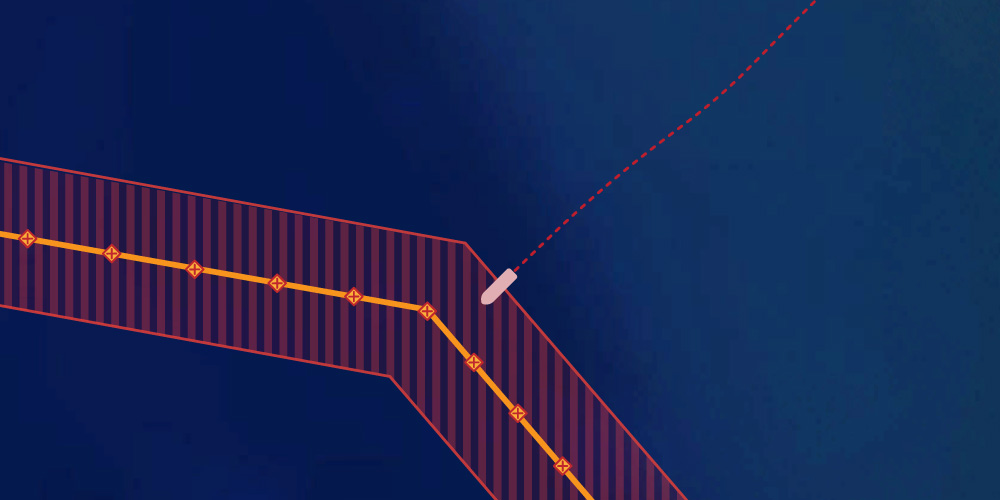 When a rule is triggered we send a message to the vessel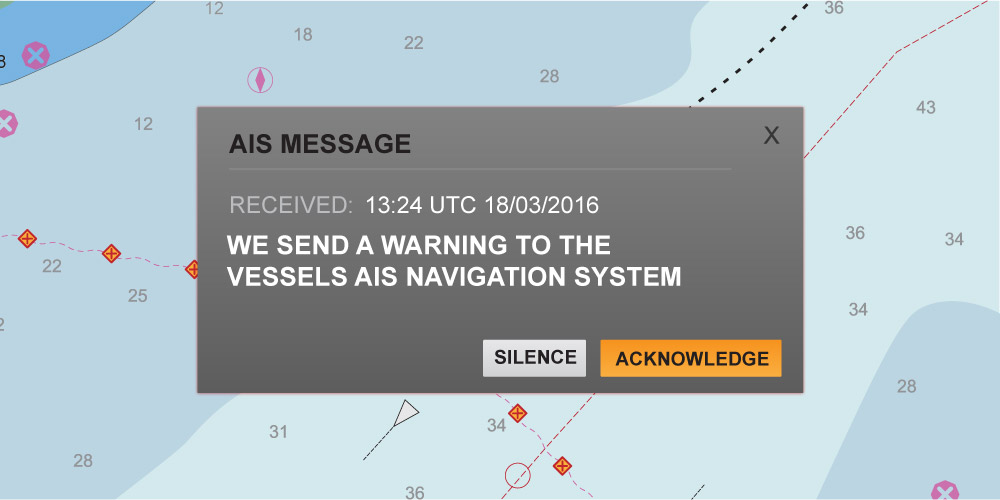 The message is displayed on the vessel's navigation system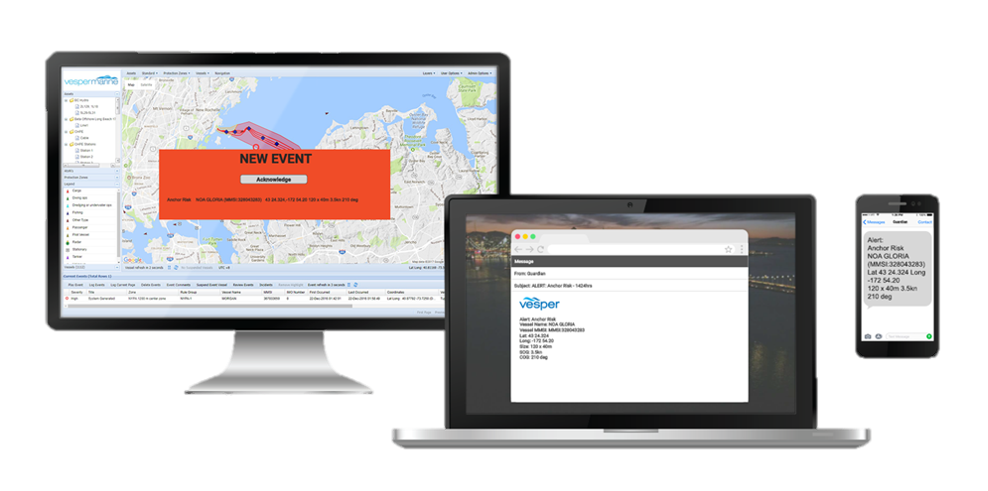 Alerts are also sent via Guardian Cloud app, email or text to your team