PROACTIVE PROTECTION USING AIS
Guardian uses AIS to monitor and alert commercial vessels to protect your assets.
AIS is used by all large ocean going vessels and is becoming commonplace on light commercial and recreational marine vessels.
The Automatic Identification System (AIS) is an international standard for sending and receiving marine vessel information.  Vessels broadcast their position, speed, direction, size and type of vessel while receiving the same from vessels around them.  Electronic systems display that information and can use it to predict where vessels will be over time.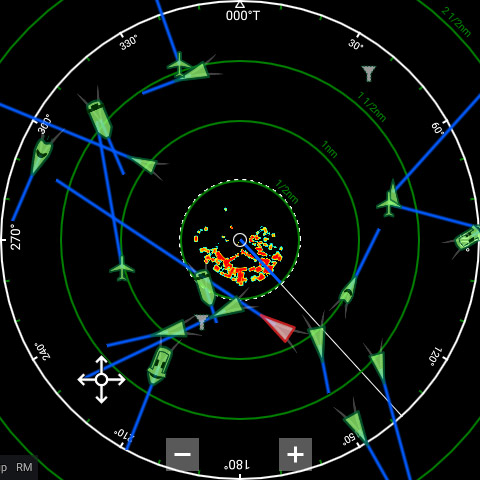 AIS is on all relevant large vessels, is secure, highly reliable and instant.
In 2009 The International Maritime Organization (an agency of the United Nations) mandated that all ships on international voyages must be fitted with an Electronic Chart Display and Information System (ECDIS) with AIS. Compliance timing varied by size of vessel, with the final window closing in July 2018 for smaller cargo vessels (between 10,000 and 20,000 Gross Tonnes). Many local marine authorities are extending this requirement to light commercial and recreational vessels (eg. US Coast Guard requirement for AIS on smaller commercial and fishing vessels).
An ECDIS integrates GPS, radar, AIS and other navigational sensors with electronic navigation charts. Guardian AIS alert messages are sent directly to the ECDIS.
While not every vessel has AIS, the majority of risky vessels do.  Nearly all vessels capable of damaging cables, pipelines and other marine infrastructure are AIS enabled. So asset owners can eliminate the majority of the risk with AIS.  For unparalleled visibility of activity, Guardian can be supplemented with radar.
If your asset is not marked on marine maps, it can be.  If it is marked on maps, virtual bouys can make it much more visible.  There are many examples of vessels damaging infrastructure that was shown on marine charts.
Using the international AIS standard, it is possible to create electronic "marks". These marks are called "Virtual Aids to Navigation" (VAtoN) or AIS marks or virtual buoys. They are highly visible on the navigation screens of any vessel with AIS enabled equipment.
Approaching vessels can clearly see that there is a hazard ahead and understand the nature of that hazard (the AIS mark can provide information about what it is).  Our Guardian:mark solution enables this.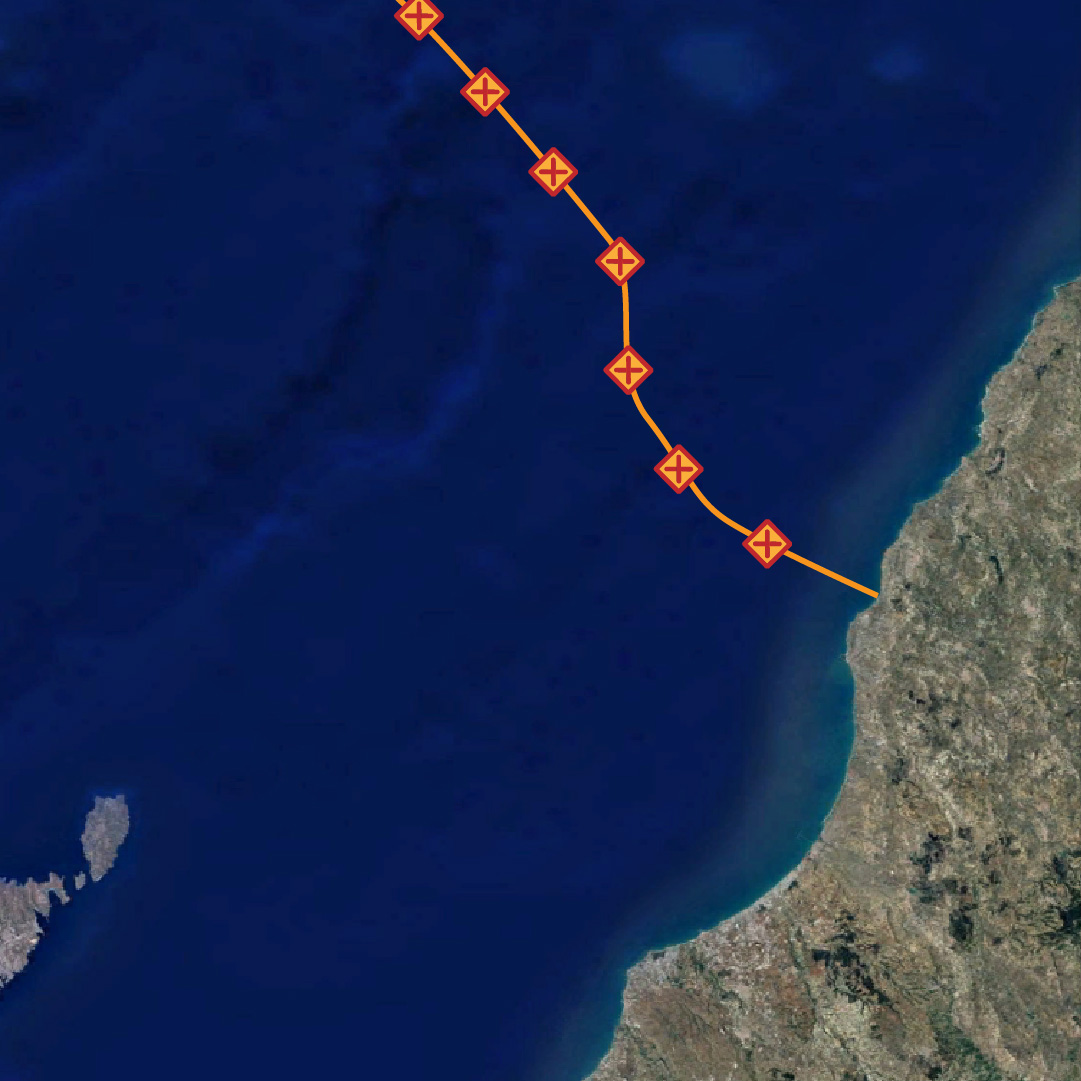 Compact, waterproof and deployed in the remotest places on earth.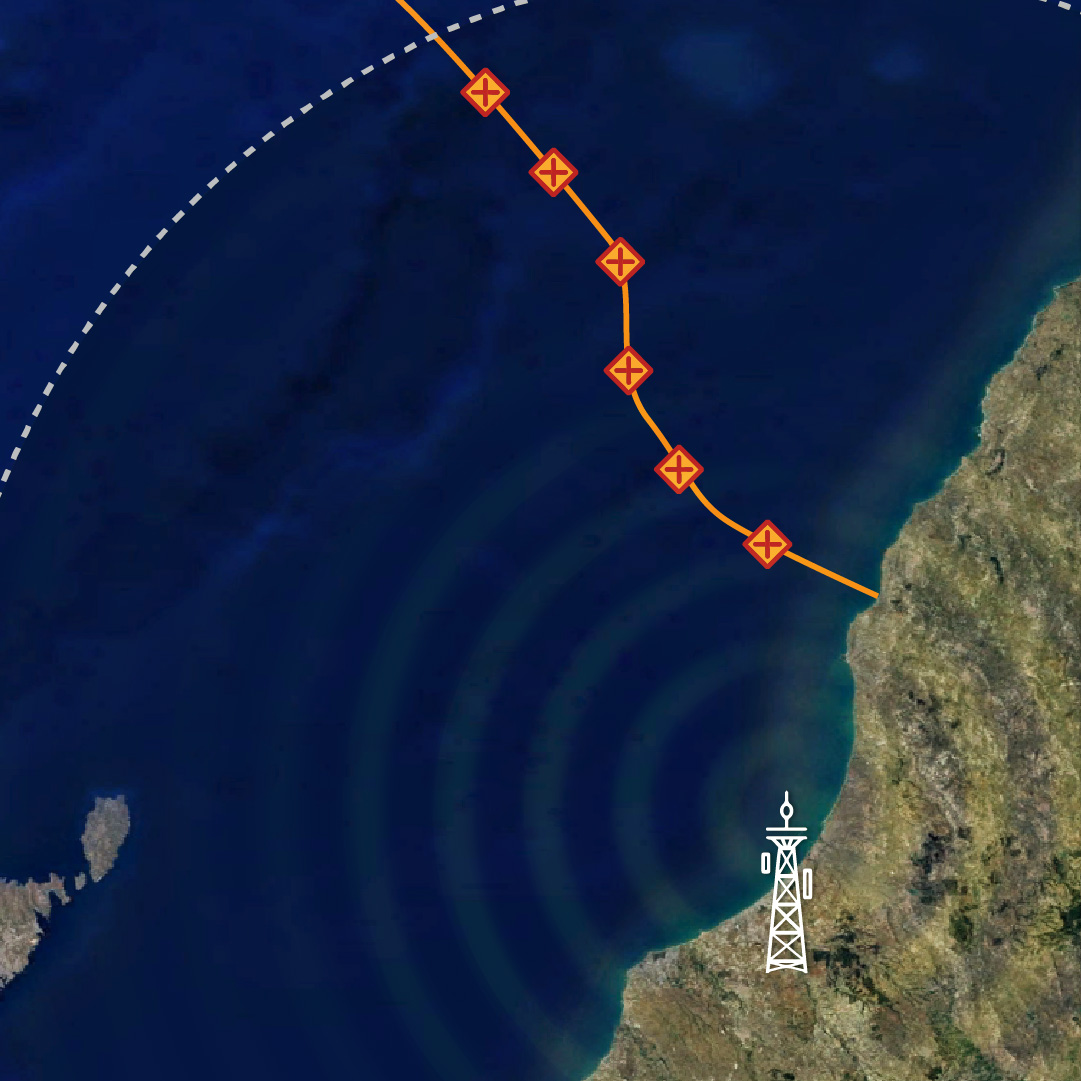 When placed in an elevated postion near the coastline, the Guardian Shore Station receives AIS transmissions from all vessels at least 25 nautical miles away.  This data is processed by Guardian Cloud to identify risky behaviour (based on rules you set). AIS alert messages are sent via the Station directly to the navigation systems of those vessels that present a risk. Over this same distance, the Station broadcasts VAtoNs (virtual bouys).
No bigger than a 6 pack of soft drink cans, the Guardian Shore Station can be deployed almost anywhere, even in the most remote locations.  It is IPX7 (waterproof), can be powered via solar and connected to Guardian Cloud by satellite communications.
Guardian Cloud is the brains.  It processes AIS data from Guardian Shore Stations, applies smart rules and manages alerts.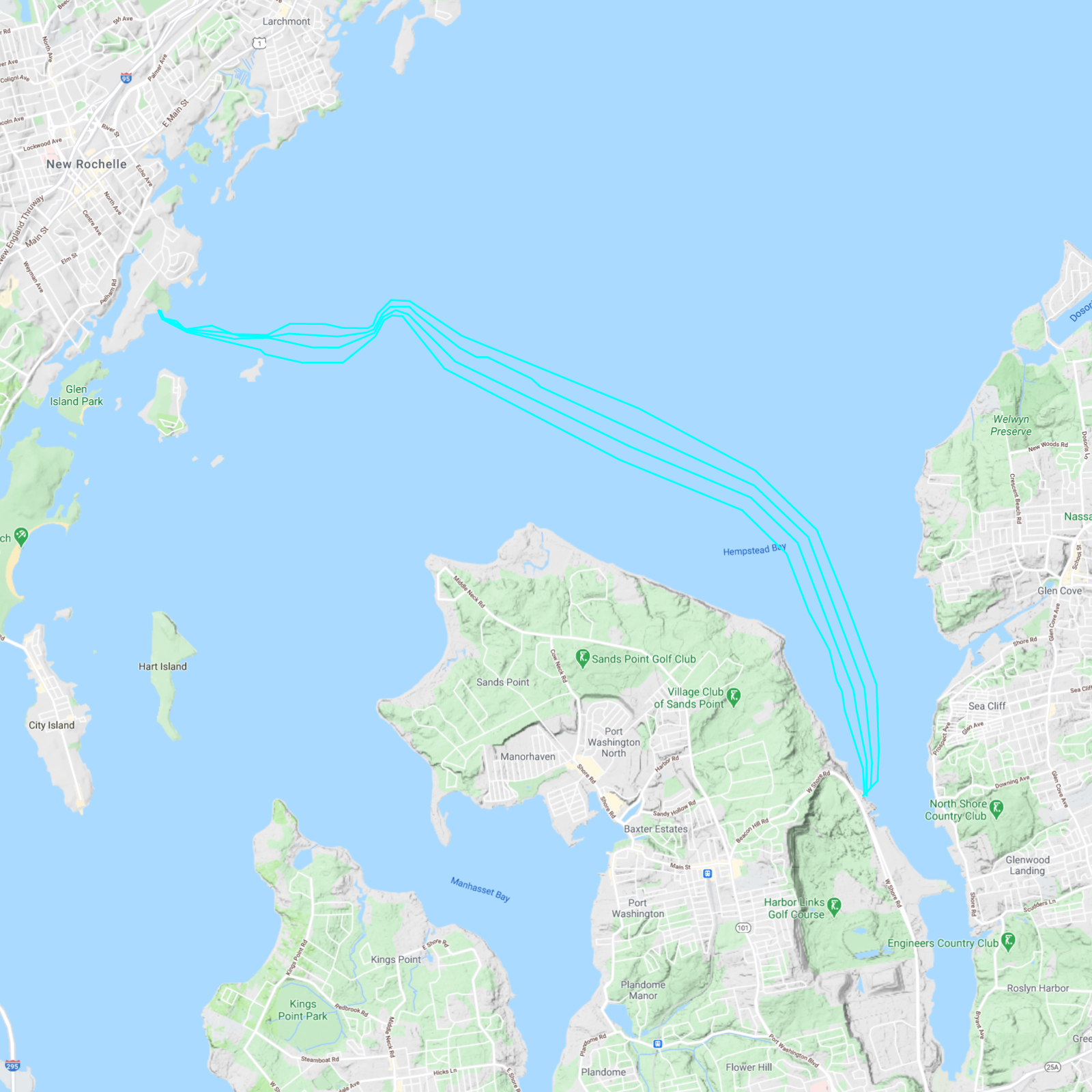 No Guardian
Without Guardian protection
Guardian:

mark
Mark cables and see vessel activity
Guardian:protect includes our Guardian:mark functionality to broadcast virtual buoys (Virtual AtoNs). Use Guardian Cloud to monitor vessel traffic on AIS and define Marks to make assets and hazards visible on their navigation systems.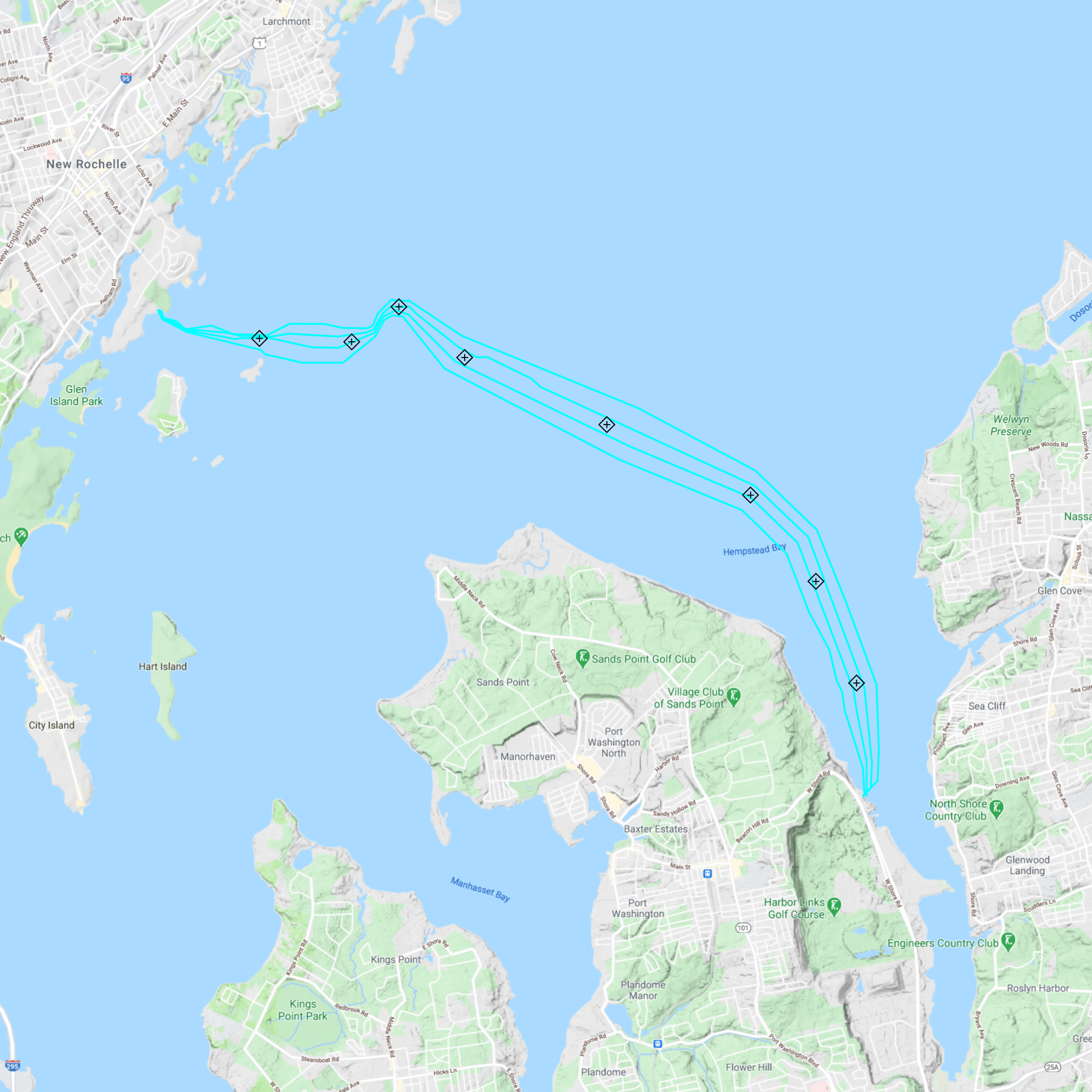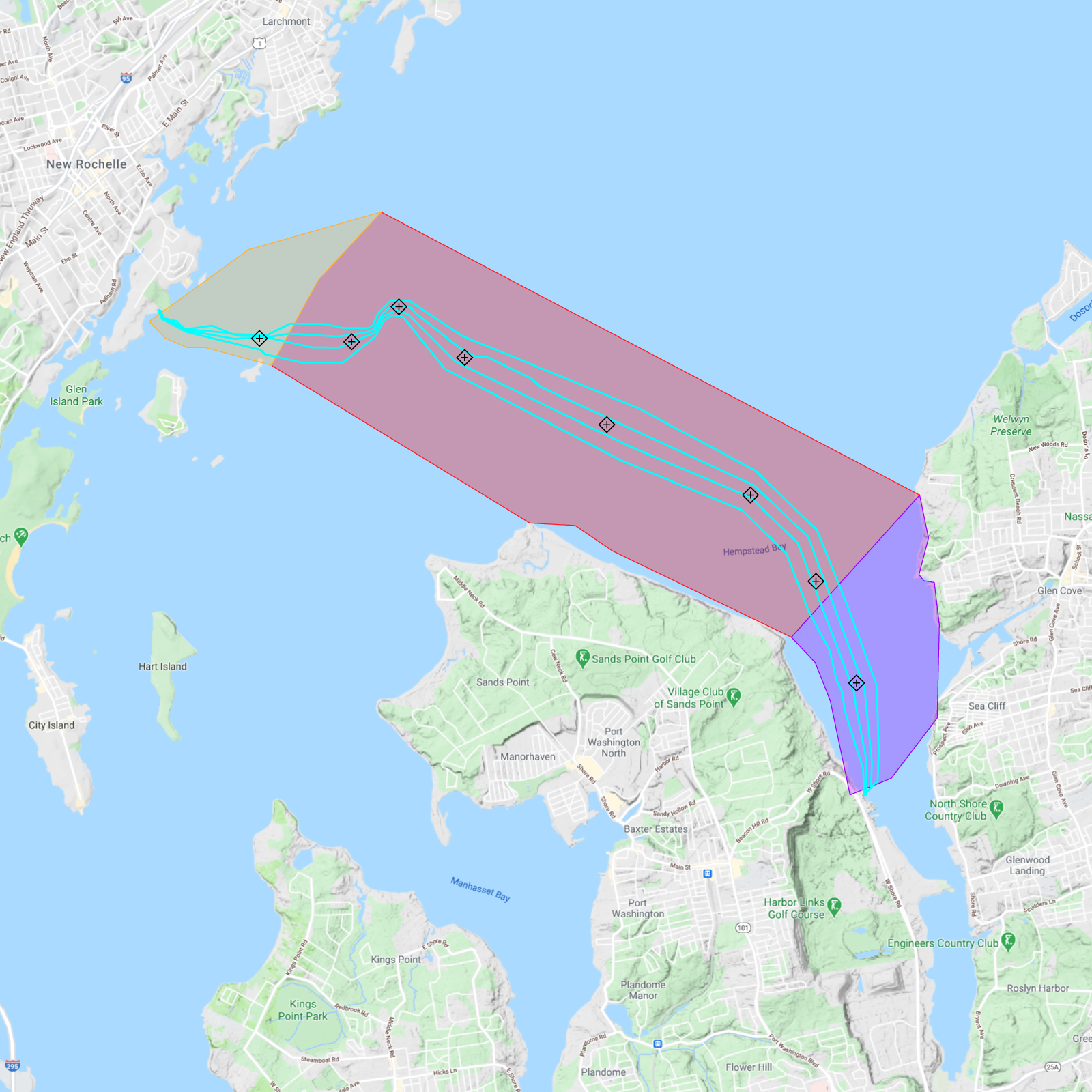 Guardian:protect
Define alert zones and set alerts
Guardian:protect provides the ultimate proactive protection through automated messages to vessels and includes Guardian:mark functionality.  Use Guardian Cloud to maintain ultimate situational awareness of vessel traffic around your assets and hazards. Have access to tools that ensure the best possible proactive protection.
Reporting  – play back historical vessel movements and extract vessel behaviour data, including receipt confirmation of alert messages.
When Guardian Cloud detects a vessel breaking a rule, it sends customised alerts.
Customise alerts to your operations teams.  Alerts can be sent via email, text and integration to third party systems (eg operations control systems).
Configure alerts based on specific rules, ensuring critical breaches receive highest awareness.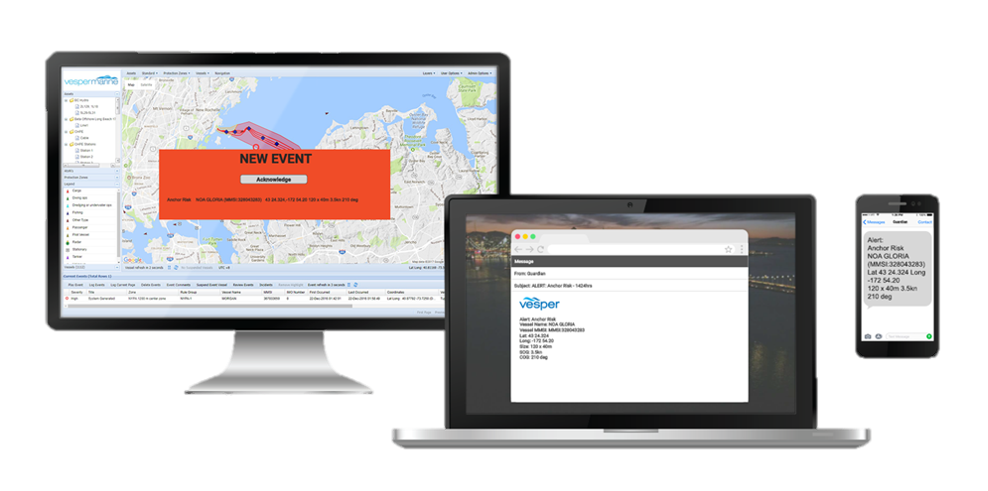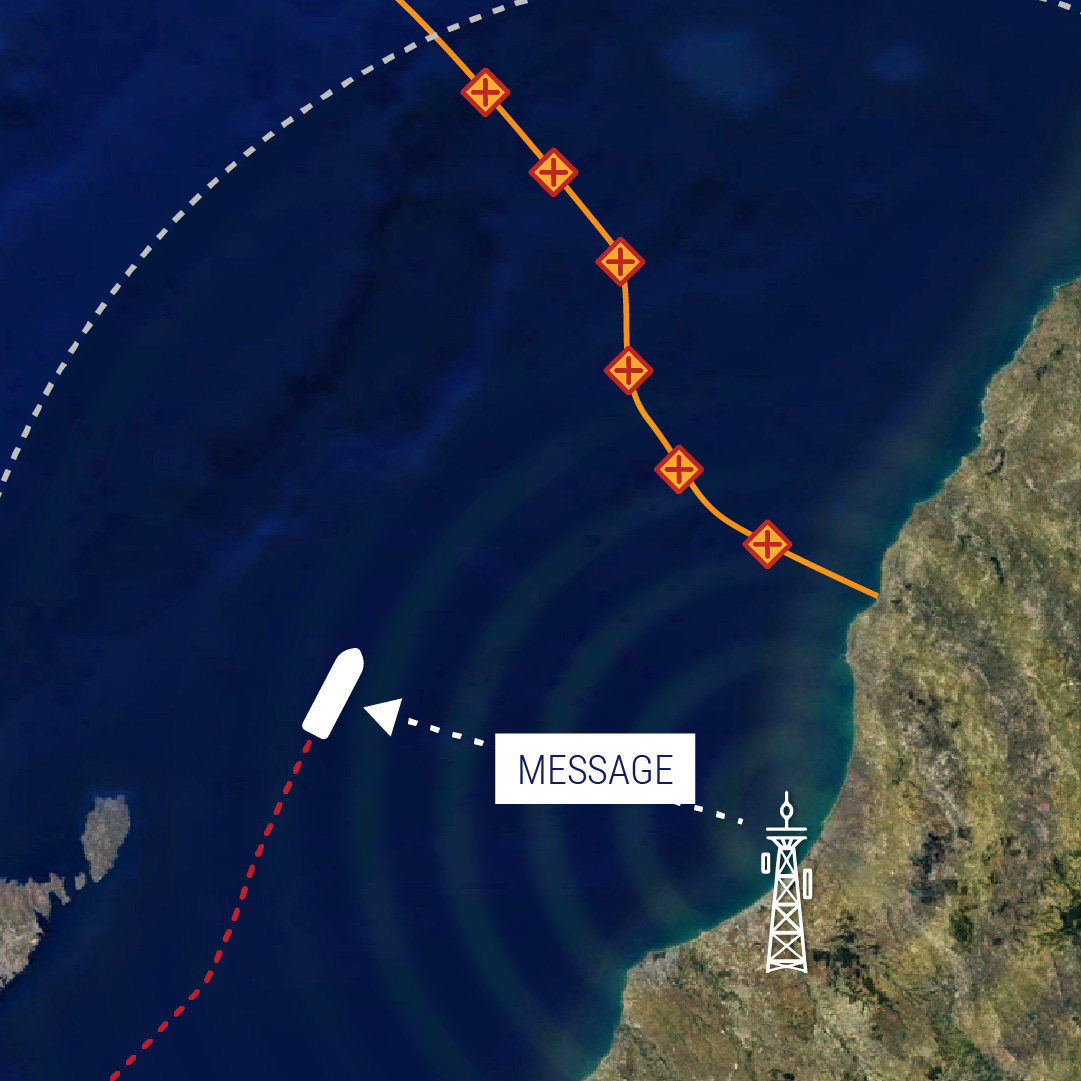 When a rule breach is detected, Guardian Cloud transmits an AIS alert message to that vessel via the Guardian Shore Station.
The vessel's AIS confirms receipt, which is logged in Guardian Cloud, giving unequivocal proof an alert was sent and received.
The text alert message is displayed on the navigation system of the vessel, thereby directly addressing the cause of most marine incidents – human error.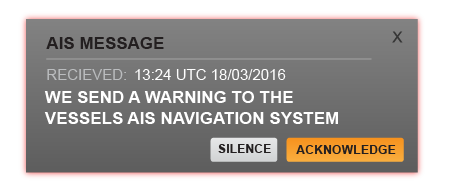 Find out more about Guardian
Find out more about Guardian