PROACTIVE AUTOMATED PROTECTION
24/7 automated alerting solution to prevent vessel collisions with marine assets
A PERPETUAL THREAT
The loss and damage to infrastructure from collisions is a constant risk in the marine environment. Without an effective risk mitigation solution in place it's not a question of if, but rather of when, a collision with your marine asset will occur.
A Proliferation of large vessels
The growing numbers and physical size of marine vessels has increased the threat of collisions
Maritime shipping vessels
Gross Tons of shipping vessels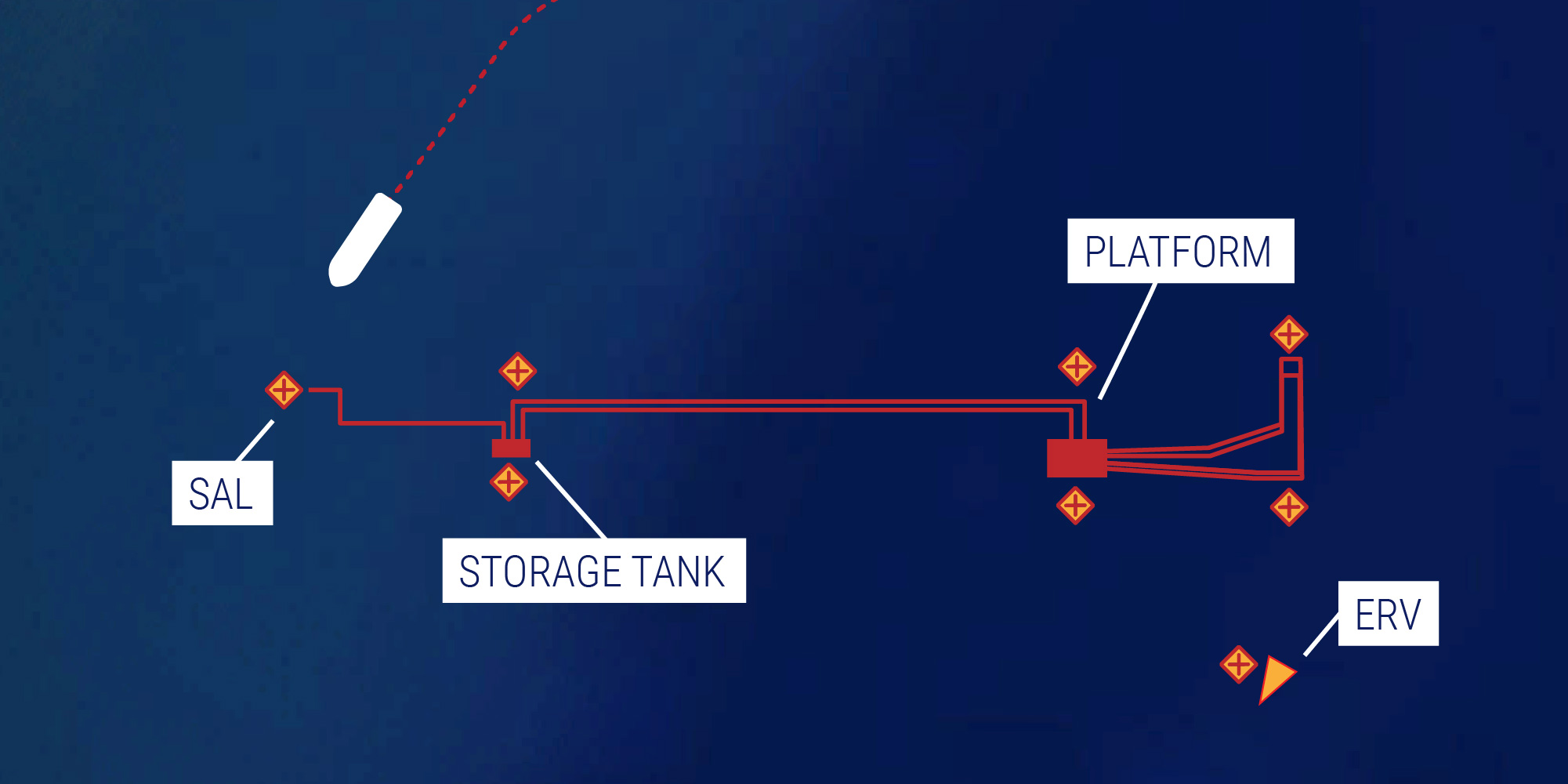 Offshore Oil & Gas Platforms
Prevent passing and visiting vessels from colliding with subsea pipes, tanks and the platform itself.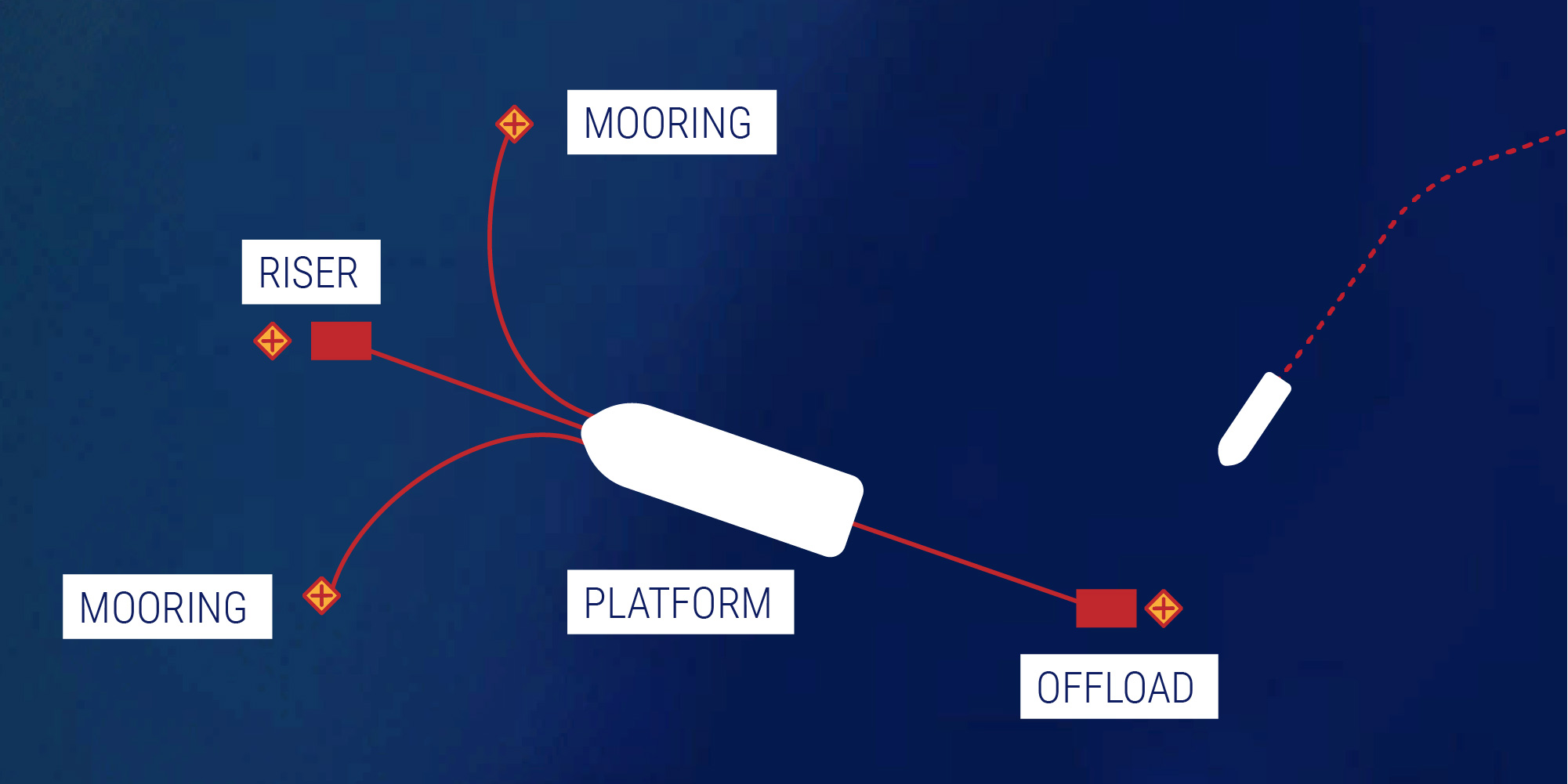 FSO's & FPSO's
Provide warnings to passing vessels and clarity on correct approaches and moorings for supply vessels.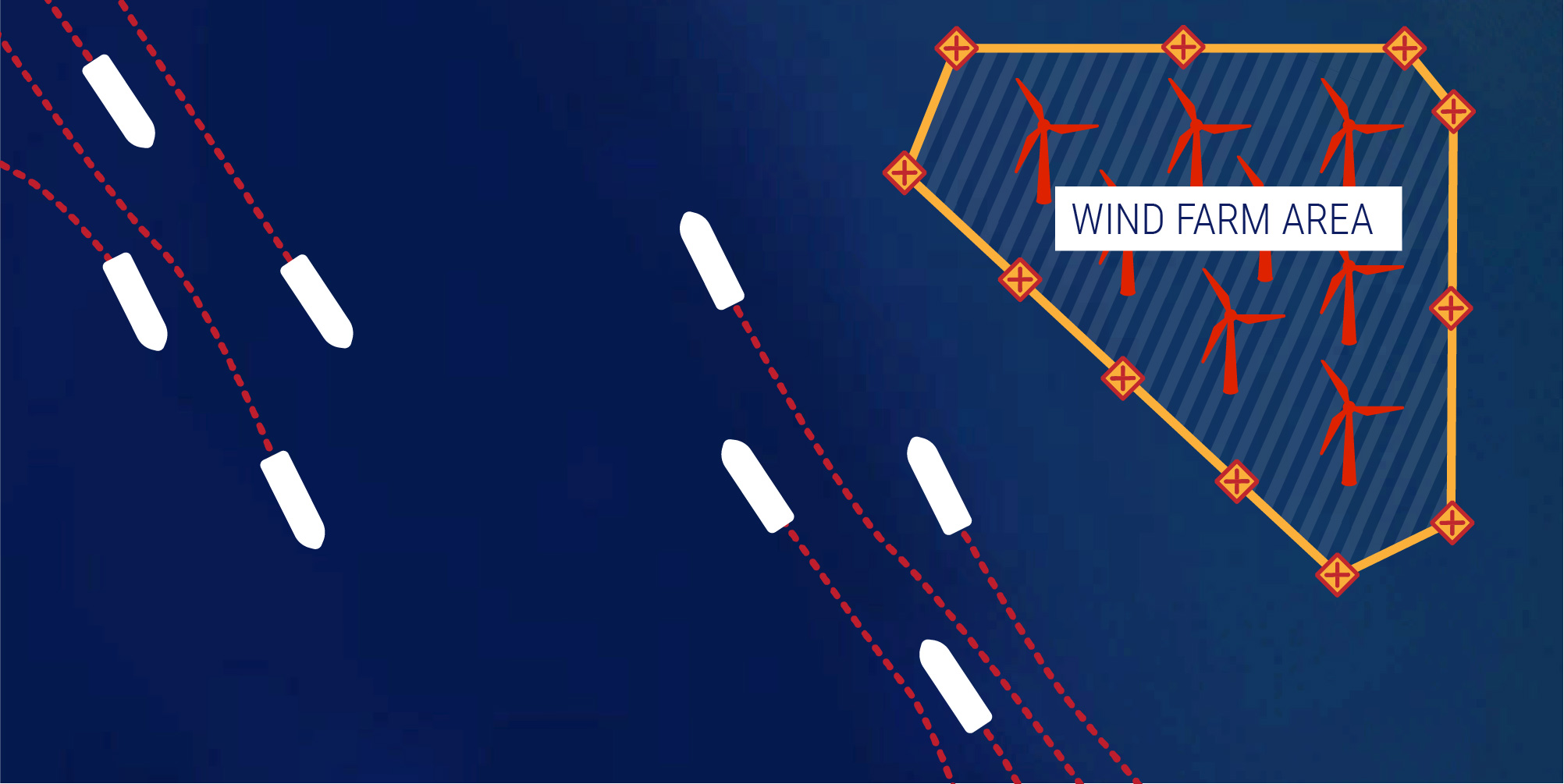 Offshore Windfarms
Provide enhanced warning through automated alerts to prevent vessels coming too close and risking a collision.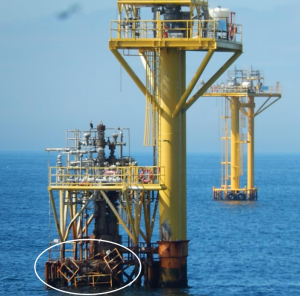 Despite normally being highly visible, an offshore supply vehicle collided with this unmanned gas platform in fog.
Why DO Collisions Still Happen?
1. The vessel crew is not fully aware of the infrastructure.  Whether subsea gas pipes, offshore storage tanks or unmanned platforms in fog, without digital marks they are invisible.
2. Human error by the vessel crew is the fundamental problem. Inattentiveness causes collisions – even when the asset is normally visible.  Providing visibility of infrastructure on navigation systems and automated alerts to vessel crews can prevent incidents.
Mitigating human error is the key to protection
"They discovered a charted submarine pipeline at their location"
– National Transport Safety Board, USA
After noticing bubbles at the stern of the dredge, the crew went to the galley to look at marine charts and "discovered a charted submarine pipeline at their location".  Maps showing the pipeline hadn't been uploaded to the dredge's hazard software.  Unfortunately it was too late and the resulting explosion and fire cost millions in repairs.

Protect your investment with Guardian
Find out more about Guardian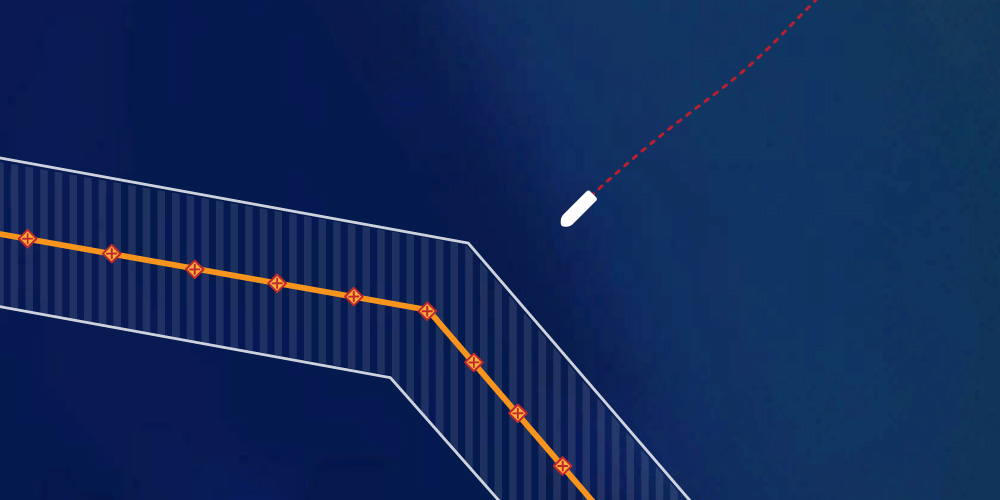 We create electronic protection zones and virtual bouys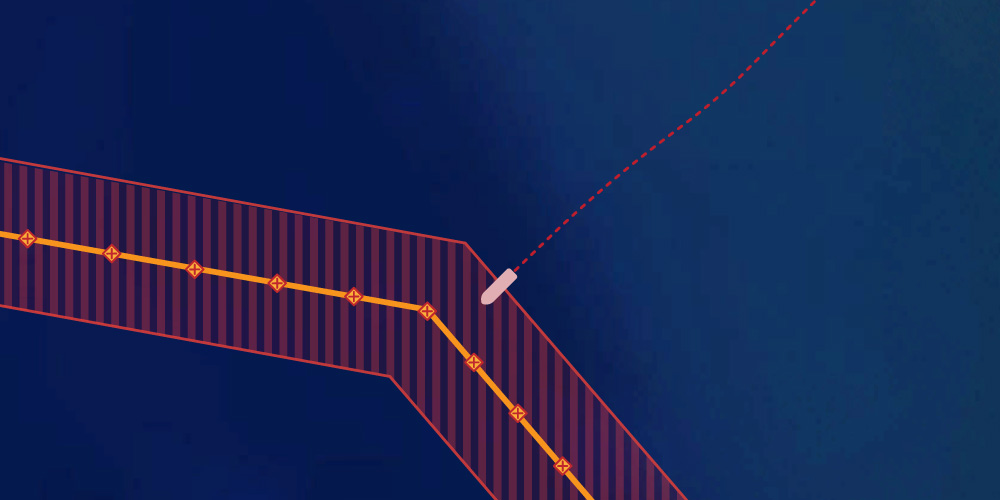 When a rule is triggered we send a message to the vessel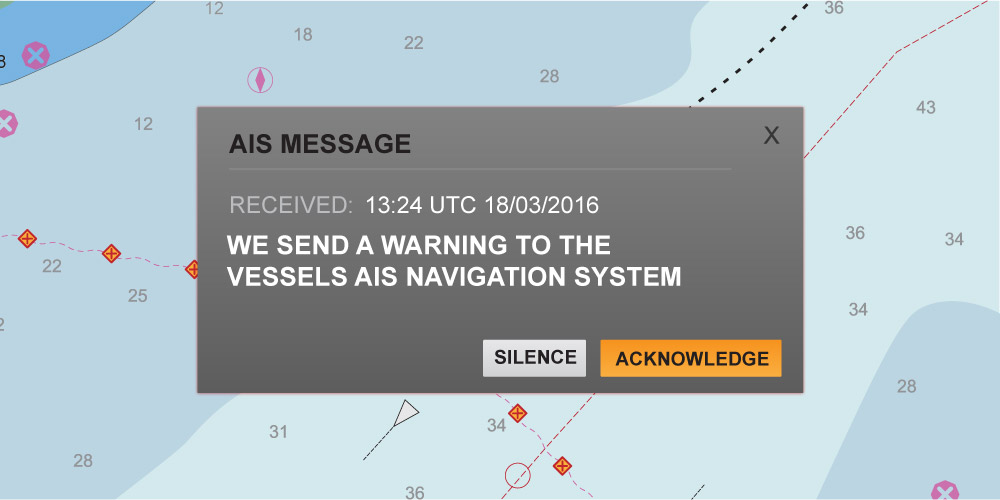 The message is displayed on the vessel's navigation system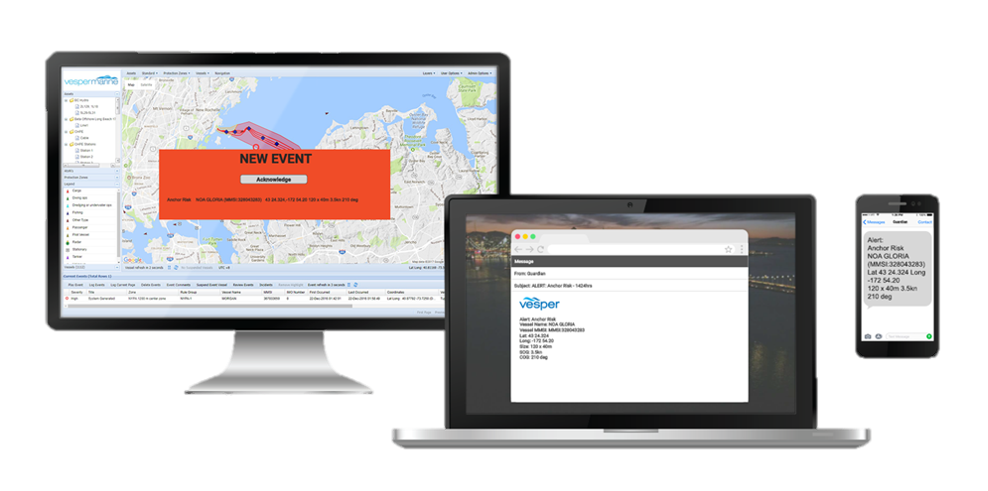 Alerts are also sent via Guardian Cloud app, email or text to your team