Environment Canterbury deploys Guardian for safety across the East Coast of New Zealand's South Island
Vesper Marine's innovative Guardian system is being implemented by Environment Canterbury (ECan) to improve safety navigation in key areas of the East Coast of New Zealand's South Island.
Guardian from Vesper Marine is a 24×7 vessel monitoring system that gives ECan complete visibility of ships and vessels in the coverage region and monitors their live positions. It also provides marine vessels with visibility of hazards, marine installations and navigation zones thereby enhancing marine safety.
Ian Fox, Regional Harbormaster Environment Canterbury says, "Guardian gives us a 24/7 view of where vessels are as they enter, pass through and leave our coastal area, without any gaps in our coverage area. We can now closely monitor ships and vessels in real time and review previously recorded vessel movements to build a clear idea of the activity along the East Coast, from Kaikōura down to Timaru. This will enable us to plan improvements in the region's navigation safety service."
The first Guardian Virtual AIS station for receiving vessel information was installed in December 2017 at Lucas Peak near Akaroa.
The second Guardian Virtual AIS station went live in April at Prime Port Timaru. In addition to ensuring reliable coverage of the area, it will also be used to create virtual Aids to Navigation (AtoNs) to mark the pilot stations and replace a physical marker that has been difficult to maintain.
Deployments will continue throughout 2018 to include the Lyttelton Harbor/ Whakaraupo port entrance, either side of the Kaikoura Peninsula and Timaru, covering a wide view of the southern coastal waters to and beyond Otago Peninsula.
Jeff Robbins, CEO of Vesper Marine says, "We are delighted to work with the Environment Canterbury Harbormaster's office. Environment Canterbury recognizes the benefits of a comprehensive solution like Guardian and is very committed to provide high quality service to the shipping industry, based on a complete understanding of traffic density and patterns and the coastal geography that Guardian offers."
Harbormaster Fox sees immense potential with Guardian from Vesper Marine, "Overlaying AIS data with information from other sources such as elevated risk activity notifications (such as bunkering and hot work) will allow us to gain a coherent and continuous visual representation of potential risks, allowing a significant improvement in our present ability to manage these risks without having to manually match data from different sources."
Guardian is used globally by ports and coastal authorities, power cable companies, offshore oil and gas platforms, oil exploration companies, telecommunications and marine event organizers to ensure safety of people, property and the environment. It is also used in New Zealand by Ports of Auckland, Bay of Plenty, Environment Southland, Hawke's Bay and others to protect vessels from collisions with natural hazards and marine infrastructure, to protect marine wildlife and for safe navigation around ports.
For more information on the Guardian asset protection solution, Vesper Marine or its entire product line, visit www.vespermarine.com/asset-protection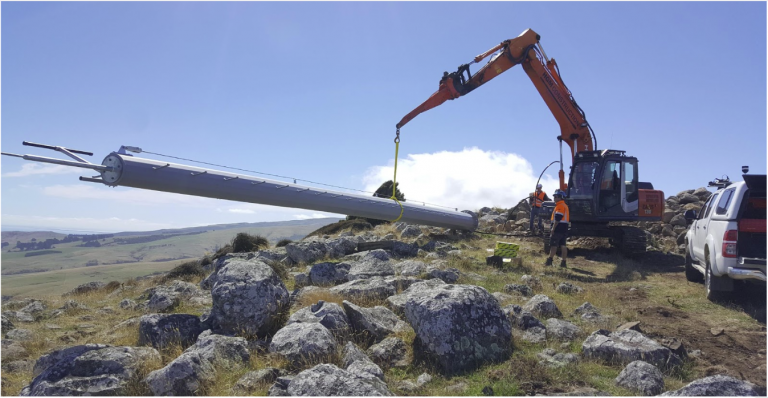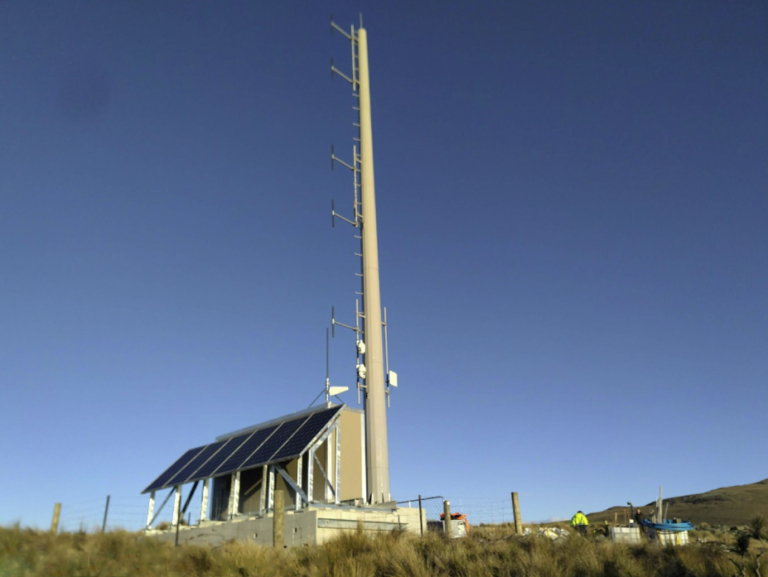 Guardian's Virtual AIS Station for Environment Canterbury at Lucas Peak monitoring cruise ships visiting Akoroa harbor