Vesper Marine's Cutting-Edge Technology for Marlborough Sounds Customized to Include Weather Information Overlays, Automated Warning Light System and Mobile App Integration.
Marlborough District Council in New Zealand has implemented the Guardian:protect solution to monitor and protect its 4,200 square kilometer harbor.The solution provides live weather information to vessels on their navigation systems via AIS. Prior to this solution, weather updates were only available via VHF calls or internet connectivity to access the Marlborough Sounds weather portal.
"The Weather Information System made possible by Guardian is an enhancement to the navigation safety of mariners travelling in the Marlborough Sounds," said Luke Grogan, harbormaster, Marlborough District Council. "While we have an incredible weather tracking system, the difficulty was getting it to end users when it mattered most. Vesper Marine's Guardian solution has made that possible."
"We are delighted to be working with Luke and the team at Marlborough District Council," said Jeff Robbins, CEO, Vesper Marine. "Their unique challenges led us to create new capabilities for our Guardian system. Our platform is completely customizable and the final product we deliver is designed to meet each customer's specific needs."
The innovative Guardian solution also automates Marlborough's warning light systems. After a fatal collision by a large vessel with a smaller non-AIS enabled vessel, a manually operated 'warning light' system was put in place in the narrow waterway. The lights are now automatically enabled by Guardian, so smaller non-AIS enabled vessels can see a visual indicator that a large vessel is en route. A similar solution is being implemented at Pelorus Sounds to warn when mussel harvesting vessels are moving in high-traffic areas.
The Weather Information System is highly intuitive, allowing the crew of commercial vessels to view nautical charts with weather information overlaid in real time. Marlborough District Council uses the Guardian:protect solution to monitor marine traffic including the daily Cook Strait ferries, commercial fishing vessels and over 80 cruise ships that visit Marlborough Sounds every year.
Information delivered by the Guardian solution may soon be integrated to the Marlborough Cruise Guide App, providing accurate site-specific weather information and vessel traffic. This will make comprehensive, accurate AIS information accessible to the much wider recreational boat audience and marine adventure seekers through their mobile devices.
Grogan continued, "The solution will also provide us with a rich resource of trends and patterns over time to help develop future navigation and warning systems."
Vesper Marine's Guardian:protect solution creates protection zones around hazards and marks safe anchorage zones using virtual aids to navigation. With sophisticated analytics for determining vessel behavior, vessels are automatically alerted of potential risks along with the Marlborough Sounds control team. The alert messages are sent directly to the vessel's navigation systems. Additionally, messages can be sent to warn vessels who are breaking maritime rules and making undeclared anchor stops.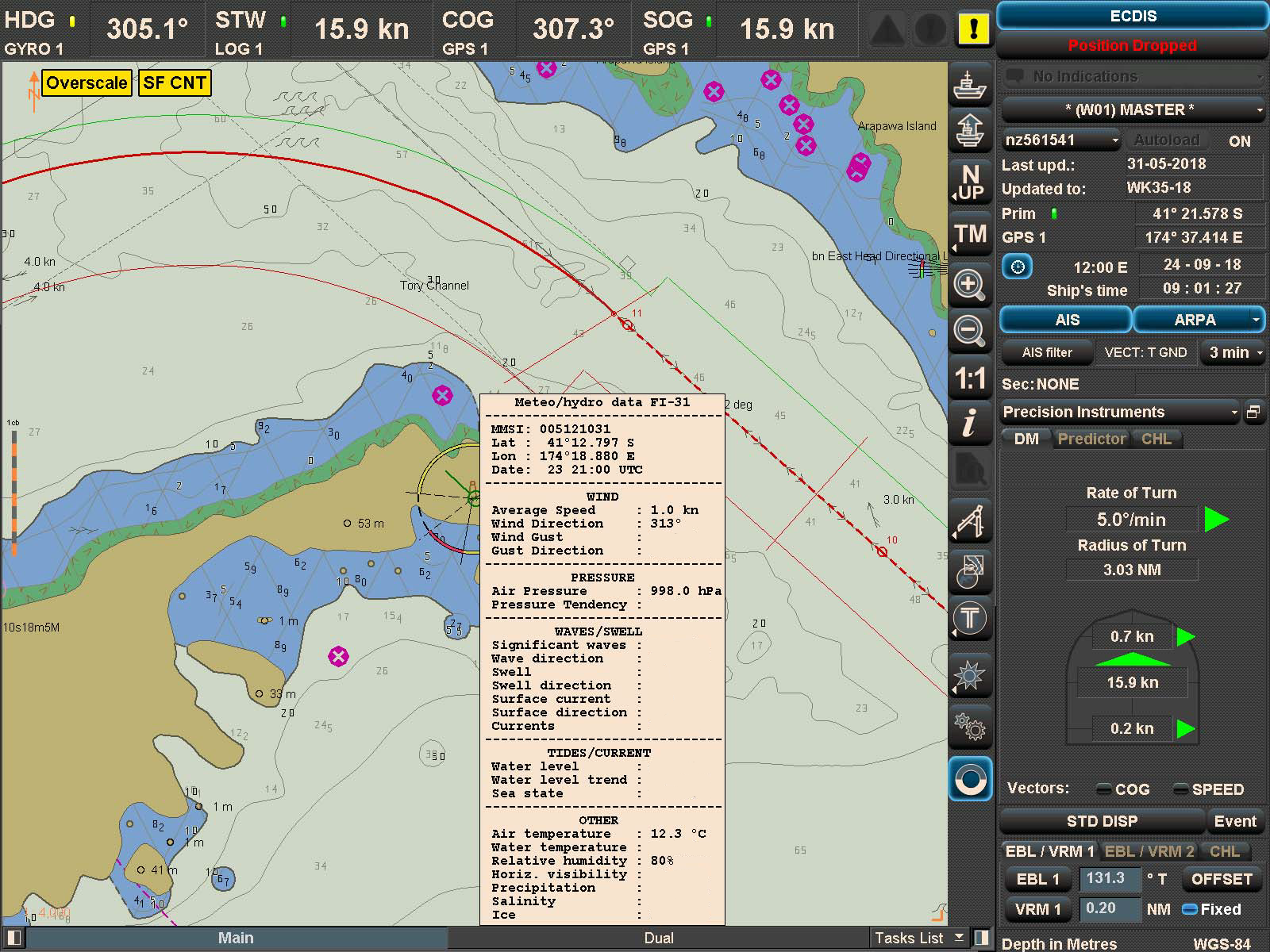 Feronia is a cargo vessel that travels across the Straits and sees the weather updates directly on their multifunction navigation display.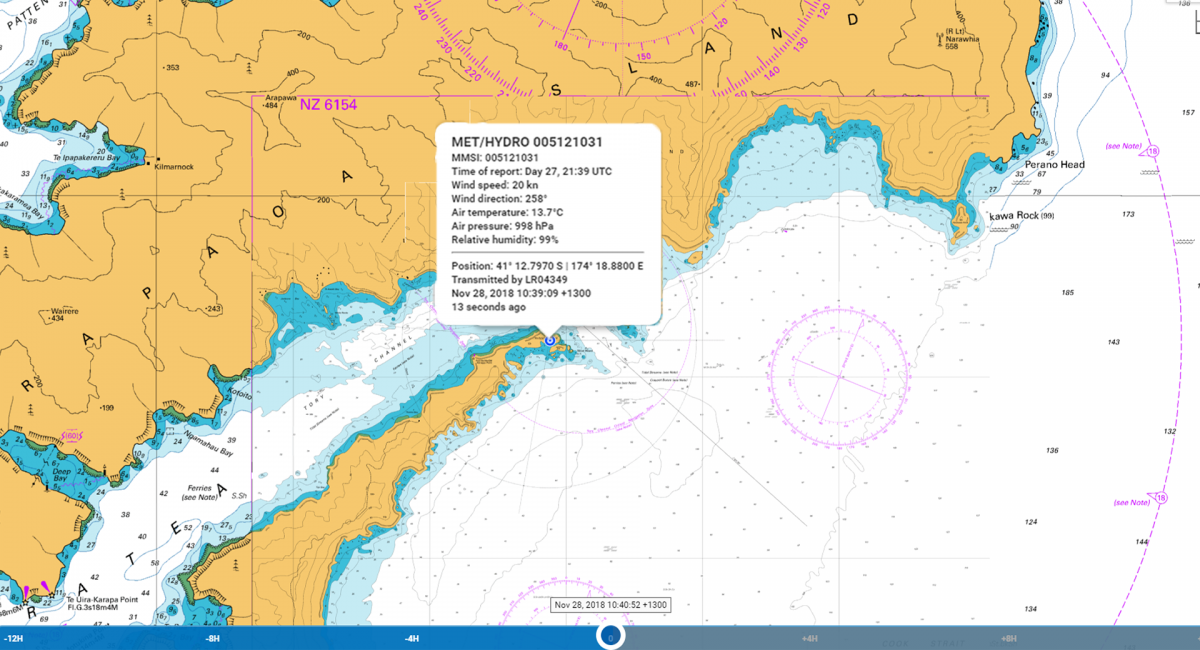 Weather Overlay as viewed on Guardian Monitor