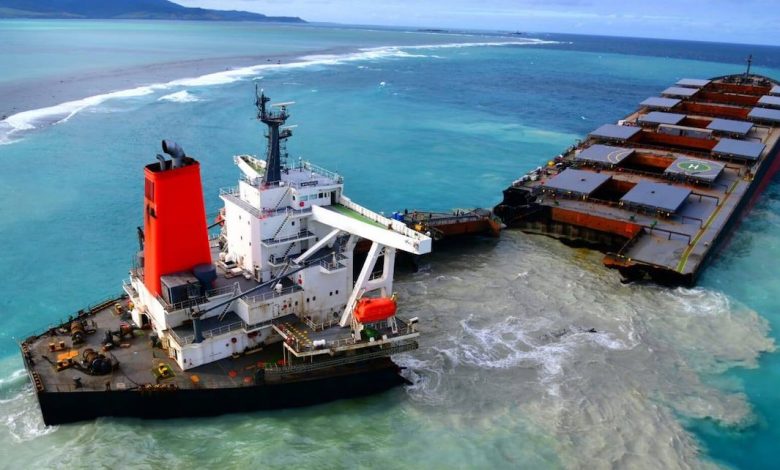 Wakashio grounding and spill possibly "caused by poor seamanship"
Jul 2020: The MV Wakashio oil spill occurred offshore of Pointe d'Esny, south of Mauritius, after the Japanese bulk carrier ran aground on a coral reef.
The captain, the chief engineer and the first officer were on the navigation bridge as the vessel approached land as evidenced by the ship's ECDIS.
Initially, in the days following the accident, the Panama flag had suggested the accident happened during bad weather, something that was later disproved.
"The lack of supervision and monitoring of the navigation equipment, the distraction generated by the officer of watch, who lost the course of navigation completely, and the excess of confidence during the watch, could be some of the reasons that caused the ship running aground in the beaches of Mauritius," the Panama Maritime Authority stated.